New Updates
❶Contesting the neoliberal politics of participation and belonging in Cape Town, South Africa.
Useful Resources
Paulus, Ellen Mounds as Mortuary Sites: A Developmental Model MS, Moleski, Jacqueline Community without Borders: Davis, Randall From Effervescene to Knowledge: Maiers, Jerald Fuzzy Sets and Anthropology: Whitman, Linda Redigging the Past: Peters, Lynne Late Mississippian Village: A Case Study PhD, Archaeological Expectations and Realities MS, Cavadias, Pamela Australopithecus afarensis: Precourt, Prudence Settlements, Systems, and Patterns: Bruhy, Patricia The Historic Winnebago: A Synthesis MS, Some Considerations for Anthropologists MS, Andrews, Joan Collections Management in Anthropology: Padgett, Deborah Settlers and Sojourners: Their Utility and Limitations MS, Anderson, Ralph Males in a Female World: Halper, Jeffrey Ethnicity and Education: Scheibengraber, Karl Coherent Optical Correlation: The Example of Decreolization MS, Ralin, Peter Cranial Discrete Traits: Gabor, Greg Actonic Ethnography in the Field: Weil, John Functional Analysis: A Prototype of U.
Federal Indian Policy PhD, Mochon, Marion Toward Urbanism: Turner Hassam, Stephan Melita in Milwaukee: Richards Samuelson, Amy Frustration and Creativity: Heatherington Zimmerman, Lisa Brick by Brick: Arnold Boor, Jocelyn E. Jeske Danzy, Jennifer L.
Turner Fritsch, Andrea D. Turner Herron, Ciera M. Hudson Lindsay, Patrick A. Jordt Schaub, Donald C. Applbaum Sharpless, Megan S. Richards Sterner, Katherine M. Hudson Wawrzyniak, Andrea M. Heatherington Zanskas, Michelle C. Perley Caywood, Alyssa M. Arnold Dybowski, Daniel G. Jeske Farley, Ned W. Richards Foley Winkler, Kathleen M. Jeske Freire, Shannon K. Richards Jones, Catherine R. Brodwin Oestreich, Rebecca L. Washabaugh Magnuson, Christopher Transcending Gender: Jordt Nemetz, Brenda S. Washabaugh Ross, Katherine R.
Hudson Schulenburg, Marcus A. Applbaum Schutte, Michele L. Richards Winkler, Daniel M. Jeske Bloedorn, Andrew L. Richards Dalstrom, Matthew D.
Hudson Hassman, Monique D. Ajirotutu Haugen, Carrie J. Brodwin Hopper, Jessica L. Malaby Lemke, Andrea A. Campbell Moss, James D. Jeske Pampush, James D. Turner Pierson, Alisa A. Bornstein Reddy, Alexandra J. Richards Thao, Phillipe N. Jordt Van Devender, Martha N. Turner Zweig, Christina L.
Sherman Barone, Lindsay M. Campbell Dosemagen, Shannon M. Bornstein Esche-Eiff, Karen M. Bornstein Evans, Terri K. Turner Gilliland, Erin Archaeological Value: Arnold Glasker, Angela Changing Perspectives: Perley Johnson, Paul F. Arnold Pizza, Murphy Paganistan: Arnold Rudolph, Katie Z. Turner Zemecnik, Angela M.
Jeske Brown, Melissa E. Richards Cullen, Kevin M. Arnold Farley, Erin L. Arnold Deeken, Michael G. Gray Estrin, Alejandra A. Turner Hanna, Nicole N.
Gray Karss-Siemers, Brenda K. Arnold Kubicek, Richard H. Arnold McAuliffe, Kerry A. Turner Sabin, Alan New Dragon: Jordt Sampson, Kurt A. Arnold Bjork, Stephanie R. Malaby Cannizzo, Anna Enlightened: Arnold Dahlen, Timothy N. Jeske Drake, Saul Consumer Culture: Gray Epstein, Ethan Distant Cores: Jeske Sabo, Bridget Procuring Pipestone: Jordt Thimke, Elisabeth A. Richards Petit, Melissa Gender Shifts: Arnold Kaufmann, Kira E.
Ajirotutu Robinson, Matthew Repercussions or Re-percussions? Jeske Boczkeiwiez, Roberta I. Richards Hewitt, Lindsey Resistance and Reproduction: Anapol Somlai, Mathew C. Gray Roffers, Mary Nindoojibwem. Arnold Blaszczyk, John Working the Program: Washabaugh Dickson, Randy Archaeological Survey: Hudson Ademola, Stephanie Watched Weddings: Richards Stanton, Sally Family Business: Arnold Tharps, Quincy Childbearing as Resistance: Jeske Gaines, Shirley Decomposition: Turner Kirchner, Julia View from the Bottom: Sanders, Ronald The Sanders Site: Methods and Techniques MS, Lucke, Joyce We All Agree: A Study of the Hamatsa MS, A Holocultural Study MS, Mier, Lawrence Ceramic Typology: A Historical Perspective MS, The Powwow as Performance PhD, Gade, Susan Classification and Conceptual Consequences: The Oneota Example MS, Some Basic Problems MS, Patterns in Migration and Settlement MS, Saylor, Leslie Omaha Marriage Patterns: Urban Vs Reservations MS, Barsamian, Gayle Visual Anthropology: Is the Medium the Message?
Brazeau, Linda House 4-Cahokia: Uncovering and Recovering Cleared Galloway: Illegal Hunting on the Masoala Peninsula of Madagascar: From Green Economies to Community Economies: Economic Possibility in Massachusetts , Boone W. On Belonging, Difference and Whiteness: Palm Trees y Nopales: Searching for a Praxis of Possibility: Curious Monuments of the Simplest Kind: Materiality of Gendered Landscapes in Deerfield, Massachusetts, ca.
Continuity in the Face of Change: Inhabiting Spaces, Making Places: Orientations of the heart: Remaking the Political in Fortress Europe: A Question of Comfort: Politics by Other Means: Increasing the scale of inquiry: Breastfeeding and the Individual: Cold Spring, Hot Foundry: Interrogating technologies of language, race, and identity in a self -serving American moment , Ramon Solorzano.
Unwrapping the anatomical gift: Donors, cadavers, students , Carol N Coan. Gendered moral economies of women's migrant labor in postsocialist Europe's peripheries , Leyla J Keough. From infancy to death? An examination of the African burial ground in relation to Christian eighteenth century beliefs , Ruth Annette Mathis.
Visual culture, performance, and aesthetics of acupuncture , Kevin Taylor Anderson. Historical erasure and cultural recovery: Musculoskeletal attachment site markers and skeletal pathology of the forearm and carpal bones from Tell Abraq, United Arab Emirates, c. The Croatian public sphere and the journalistic milieu , Richard Wallace. Chronic pain and working women in Berkshire County: Towards a critical physical therapy , James R Brennan.
An integrative analysis of how zinc in teeth reflects maternal environments and predicts infant function in a rural Mexican community , Alexis E Dolphin. Breastfeeding and bone density change , Karen L Pearce. The house of the jaguar: Disciplining a discipline , Joannah L Whitney. From scientific risk to paysan savoir -faire: The Menominee experience , Carol N Nepton. Confronting the tribal zone: Toward a critical ethnohistory of colonial state formation in San Juan through the system of encomiendas, , Gabriel De La Luz-Rodriguez.
Of visions and sorrows: Contested place, nature, and sustainability: Making doctors in Malawi: Local exigencies meet global identities in an African medical school , Claire Leone Wendland. Stratified reproduction among the Puerto Rican partners of adolescent mothers , Jennifer Whitman Foster.
When order becomes disorder: A cross -cultural study of attention deficit hyperactivity disorder and its implications for the social construction of "normal" , Kenneth D Jacobson. Hungry for the taste of El Salvador: Gastronomic nostalgia, identity, and resistance to nutrithink in an immigrant community , Sharon L Stowers.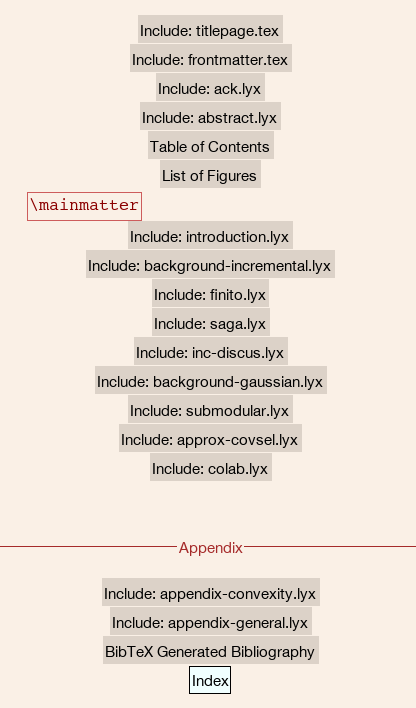 Main Topics